Compadre Brokers 15 Steps to Selling Your Home
We're a financial minded company founded by lending professionals and take a financially oriented approach to home sales.  Our lending background has taught us to provide solutions that work .   We take the same logic based approach to the Home Sales Process.  
Home Sales Plan Basics
1. Know Your Neighborhood (and others like it.)  Start with good data. Know what has sold in the last 12 months. Unless your property is a very unique, the most recent sales are the only ones that really matter. 
2. Hire a Realtor® A good agent will be the difference maker in your sale.  Beginning with an initial evaluation, your agent will be an invaluable resource for information and advice through your home sale process. 
3. Develop a home value estimate. We use the best data tools to help you determine the best market price for your home. But we offer more than your typical agency. Our broker is consistently a multi-million dollar closer. Thousands of loan closings provide an insight into home valuation we share with every client. Don't price your home too high. Listings that have price drops signal more are on the way. If the listing sits too long, potential buyers begin to ask what is wrong with the home? Better yet, get a pre-sale appraisal. An independent appraisal is a legitimate way to determine your home's value. For a faster sale, consider listing your home 3% to 5% below your market value estimate. 
 4. Know what the sale will cost you. We will help you determine your home sale costs clearly including escrow and marketing and sales costs.   Do home repairs need to be completed before your sale? Get reliable estimates. Get a mortgage payoff and escrow estimates.  This is particularly important if you are counting on those funds for your next home purchase. How much are movers going to cost? Make sure you have an emergency fund and have planned for the cost of movers and mortgage for your new home. 
5. Set Practical Time Expectations.  It takes time to plan for the sale of your home. Get an idea of what you can do yourself and where you will need professional help. Do you have friends or family that can pitch in?  Do you need time to locate and acquire a new property? 
6. Evaluate the condition of your property. Have a complete home inspection done and if your budget allows repair all major items. Has your home had regular termite treatment? Long term untreated termite damage can result in expensive repairs. Other big ticket fixes like a new roof or heating and cooling are typically not problems buyers want to acquire with their new home. If there are small items that have been bothering you, they will like bother prospective buyers. Prospective buyers will appreciate the time and effort you've made. Be ready to share the home inspection and repairs that you've completed.  
If you are not able to afford repairs up front, you will have a good idea of the cost of repairs a buyer will request. This will help calculating your net proceeds from the sale.
7. Organize your moving plan. Do you need time to find a new home? Will you need proceeds from the sale to close? Are you financing a new home? Is your new mortgage loan approved and in process? How long do you need to complete repairs? Establish Go Points. Know what you will need to do once the right buyer finds your home
8. De-clutter and de-personalize your home. Rent a storage unit. Borrower a relative's garage. Have a yard sale. However you do it, get rid of things you don't use, don't want or don't plan to move as well as items that are personal only to you. Remember, buyer's want to envision the home as theirs.  Get rid of toys, games, shelves full of paperback books, anything that makes your home look ordinary. And don't stick it all in closets. Buyers want to see spacious closets and storage areas. The less they see at first look, the better. Think minimal. Do your best to emotionally detach. 
9. Get third party objective opinions about showing your home.  Your agent does not want to offend you, but listen to their showing advice. It's our job to be objective. Ask advice from others. Call your obnoxious opinionated friend as them do a walk through. Look at homes currently listed online. You can easily spot homes that show well.  
Seriously consider professional staging. In California, it's easy to think of staging in Hollywood Terms. We're not suggesting bling, but how is your home going to look in photos? Think of your home as a movie set. A professional staging company can completely furnish your home, work with existing furniture or simply help you re-arrange and re-touch your home with the just right decorative touches. 
According the the National Association of Realtors, 95% of agents believed staging helped them sell a listing. 81% of buyers surveyed said it was easier to envision themselves in a home that had been professionally staged.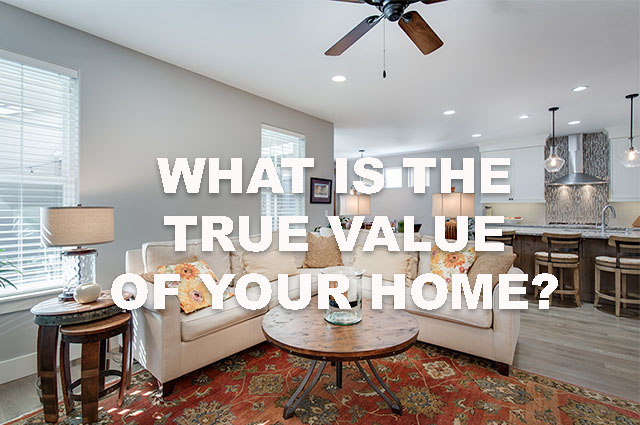 10. Consider Minor Improvements. Small improvements are good. Improvements like fresh curtains and appliance upgrades can make a big difference. Fresh paint is always a good idea if you are using neutral colors. This is good time to get rid of the Blue and Gold Chargers paint job in the boys bedroom. There are fewer Charger fans in North County now and a nice beige will be much better. Talk to your agent, friend and staging professional.  No wall paper please. Would an updated light fixture make a difference in a room? A simple dimmer switch can change the entire mood of a room.
12. Clean. Hire a professional and make your home shine. Shampoo carpets. Make hardwood shine. Clean windows inside and out; blinds and coverings too. A home that is not clean is a big turn off to buyers and their agents.  Your home's best features will likely be forgotten if buyer's remember grime instead. An unkempt home will encourage lower priced offers and could even influence an appraiser's condition adjustment on value. Make sure your home passes the smell test. Yes, the home baked cookie smell trick works, but it won't overcome pet odor. Deodorize. You may be used to the smells, but buyers won't be. 
13. Maximize Your Curb Appeal. The front of your home is the first thing prospective buyers will see. Power washing drives and walkways makes a big difference. Landscaping should be in good condition. Ground coverage is very important. A dead or dried out lawn is anything but welcoming. Exposed or uncovered soil is always viewed negatively.  Consider inexpensive succulents and other drought tolerant landscaping. Trim bushes and trees. You may love the hidden jungle look, but buyers want to see the home if at all possible. Consider solar powered night lighting. You can create a dramatic effect for interested buyers; they will drive by at night if they can. 
Don't Forget the Sides, Back and Patio. Before you return the power washer, clean the rest of the home's walks and patio areas. Is your drainage still good? Can some minor landscaping eliminate an unattractive area outside your home.
 14. Do the Paperwork. Have a mortgage? Get a pay off. Having available utility bills and HOA docs for buyers review is a very good sales tool.  Check with the county to insure there are no issues on tax clearance.  Then, disclose, disclose, disclose! Work with your agent to create a full disclosure of the items you found wrong during your inspection, what you did to resolve them as well as items you did not repair. Complete disclosure is required by law and your buyers will appreciate the effort you have made.  Lastly, work with your agent to create the content they will use to syndicate your listings. Write down the things you love most about your home and neighborhood. 
15. Blow Out Your Listing!  Work with your agent to create a great initial buzz. Consider professional photography and video, all ready before your listing goes active. Host a neighborhood only open house. Use your social media connections, your kids school connections and coaches, as well as business associations to let your circles know your home is on the market. Be sure to use the full address when you tell people online.  While your neighbors probably won't find your buyer, search engines will actually pick up the address mentions helping the syndication and social buzz we will create.  
Selling your home is a big process. Taking a structured approach to selling your home takes the chaos out of the process.  Even the best plans require some flexibility, but taking a step by step process will reduce variables, making the entire process more manageable. 
Call or Message Compadre Brokers @ (760) 385-8660 Today to Get Started on Your Home Sale Plan!