Compadre Brokers North County Realtors
Real estate sales platform designed by an ex-banker and mortgage lending professional. Our understanding of the financial side of every transaction is a difference maker. Our digital approach makes our client's lives easier.
It's our job to help you navigate the market successfully.  We're a brokerage built by a 25 year lending and real estate professional who has a keen eye for value and an understanding of the "Art of the Deal."
Home Seller's Representation
Selling your own home is a daunting task in any market. How do you advertise? Are you in tune with today's buyers? How are your technical skills?  Can you tell if a buyer is really qualified? Understand mortgage and escrow math?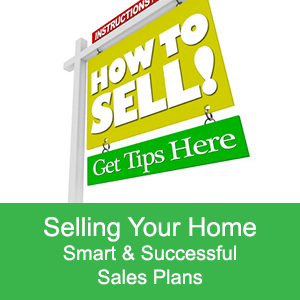 We take a detailed approach to marketing your property. First, we complete an initial market evaluation of your home using the best data tools available.  Data is just numbers unless you know what you are looking at. As long time mortgage professionals, we've reviewed thousands of home appraisals. We bring that experience and an understanding of the market to your front door.
We complete a full evaluation of your property, discuss showing and staging options and identify the features that buyers are looking for. We provide a full range of marketing services including staging, professional photography and video. We feature your home on our website and have a listing syndication system reach that starts in North County and reaches the world.  Count on a detailed evaluation of every offer including an intelligent interview with any proposed lender. We make it a point to know your goals and help you evaluate every offer. 
Ready for a quick market evaluation. Contact us. 

Home Buyer's Representation
By merging market awareness and access with a mortgage lender's skillset and tools, we start you on the right path to home ownership on Day One. By understanding how your financial profile meshes with your goals and the market, we can get our first time buyers and long time home buyers in the market fast, and reliably. Pre-approved? Great! You have have a broker that is qualified to help you understand the complicated math of mortgage lending. Don't have a loan?  As a licensed broker and loan originator, we can offer in house mortgage programs with great rates and low fees. 
Latest Listings
Mobile Home Realtor®
Southern California's Mobile Home and Manufactured Home Specialist
We take a lot of pride in our knowledge of the California mobile home and manufactured home market. Factory built home sales and lending have been a cornerstone of our business for years. Manufactured homes provide affordable home ownership opportunities in land lease and resident owned communities and we know the market.  We've closed $ millions in manufactured home loans and help new buyers and sellers every day. 
Many Realtors® run away from manufactured home sales. It's at the heart of our business. 
New Manufactured Home Listings
Mortgage Lending
Our broker is a licensed orignator and and has the ability to finance the homes we sell. Mortgage lending is at the heart of what we do. We can streamline the buying process and eliminate an element of uncertainty that plagues many home sales.
Whatever your home buying, selling or financing needs are, you can't find a better place to start.  Contact us at 888-790-8660.