Compadre Brokers Home Seller's Toolkit
We want you to get you started on the right track to a successful Home Sales Path. We've put together tools you can use right now to start your home sales process. From home valuation to tips for selling for selling your home, we can help.
Be Market Ready
It's not a surprise that most home owners have an idea about their home value. Often it's more of a feeling with very little supporting information. If you are selling, you need to know your market.  Create a saved internet search for homes that have all the same features as your home. Be specific for more granular results or cast a wide net to see the larger market. That will show you what the competition looks like. Use the Compadre Brokers Search and we will keep you up to date.
Be Document Ready
Paperwork You'll Need Selling Your House: When you are ready to sell, we will provide you 
A Comparative Market Analysis (CMA): A more detailed look at the specific value of your home is provided prior to listing your home. Your CMA will include a detail of homes currently listed in your neighborhood that compare to yours. A good CMA will also include pending and sold sales. As long time lenders, our appraisal underwriting skills translate well to your property analysis. 
A Preliminary Title Report (Prelim): A document that shows who the owners are, taxes owed on the property, what type of liens are recorded on the property, and any covenants or conditions recorded on the property. This can give you an early heads up if anything is reported as negative or will need extra work before you begin the sales process.
A Seller's Net Sheet: Another document that totals up the sum of money to be received at closing. This is just an estimate, but it should be reliable enough to give you a solid idea of how much money you can expect to receive at the end of the sales process.
Formal listing agreement, which covers all the terms of agreement between you and your agent. Typically, it'll cover the price, commission, how and when the property will be shown, and sometimes other aspects of the marketing plan.
Complete disclosures. California real estate law requires sellers to disclose all known property conditions. 
Marketing Plan.  We implement a proven digital marketing strategy just for your home.  It's different and works. 
Be Home Ready
Interior
Repaint any rooms with statement wall or bold colors to neutral tones.
Remove most, if not all, personal photos and knick-knacks from around the house
Remove any storage containers (replace with baskets if needed)
Replace broken blinds and tattered curtains
Replace all energy efficient light bulbs (they take a while to brighten up — you can lose a buyer to a dark room) with instant bright bulbs
Clean all the rooms — pack away toys, clothes, and other belongings that you won't need in the next 30-60 days
Remove all the screens from your windows and store them in the basement or garage (this creates a much clearer, more vivid view out the windows)
Wash all windows and glass surfaces
Deep clean everything, including vacuuming dust from vents, dusting fan blades, and getting cobwebs out of corners in high ceilings Kitchen:
Remove everything from the countertops and add back one or two coordinated items. 
Remove all magnets and notes from the fridge
Remove all the area rugs under the sink and in front of the fridge (this helps show the flooring off)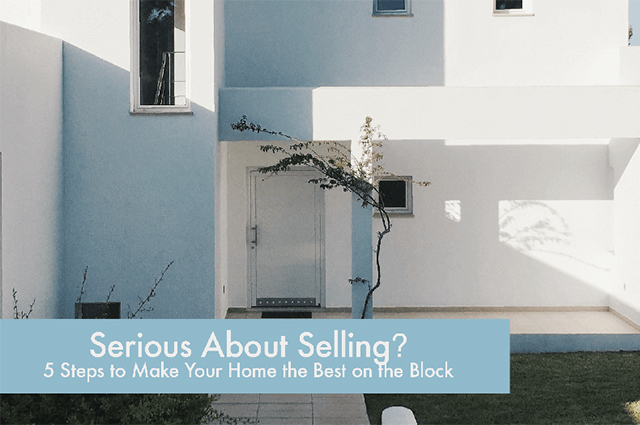 Bathrooms:
Replace all colored/patterned towels with white towels
Remove all throw rugs
Remove all toiletries from the tub/shower area
Roll up a few white towels and set at the corner of your tub with an (unopened) package of spa soaps or bubble bath
Exterior
Trim back bushes (they shouldn't touch the exterior of your home or block the view out of windows)
Limb up trees (they should frame a house, not block it from view)
Add fresh pine straw or mulch to flower beds
Remove any debris, hoses, yard art, or other items from the yard
Add fresh seasonal flowers to any flowerbeds and a pot or two of flowers by the front door
Make sure the front door hardware is in good shape and repaint the front door and trim if need be (first impressions are important!)
Have your porch/driveway and exterior of the house washed/cleaned
Curb appeal landscaping could add value--read our blog post about which remodels are best. 
If you have pets:
Remove food/water bowls and any litter boxes
Use an odor eliminator or crpet freshener to remove any pet odors
Directly before an open house:
Make sure blinds/curtains are opened to let in natural light
Set soft background music to play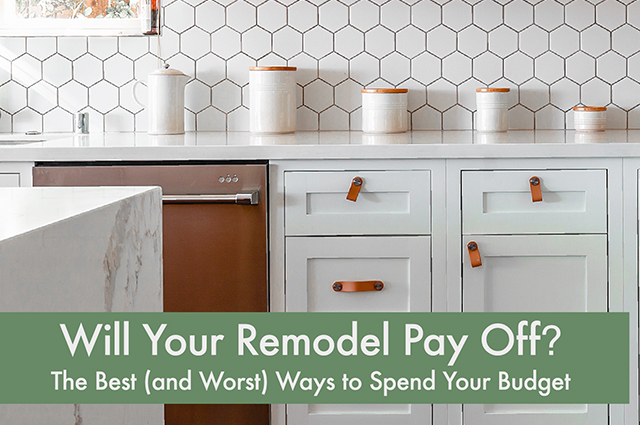 Gather these documents as early as possible, so you don't have to find them later:  Some of these might not be required but could be useful when navigating paperwork or preparing for the sale.)
The original sales contract for your home
Any documents related to title and ownership of your home (including property surveys, certificate of occupancy, certificates of compliance with any building or zoning codes)
All mortgage and financing documents
Any tax records related to the home
The professional appraisal from when you purchased your home, and any documented changes to the appraisal
Your homeowners' insurance records
Any professional inspection reports from before you put the home up for sale
Any receipts or documentation of changes you've made to the home (remodeling the kitchen or adding a new bathroom, for example — if you've made major changes, it may affect the taxes from selling the home)
Home repair/maintenance records
Manuals or warranty information, if you're including the major appliances in the sale
Any documents related to your homeowner's association, if you're in one (your HOA may also have fees associated with selling your home, so this is a good time to review that)
As you move forward with the sale, make sure to also save a record of the buyer's acknowledgement that they received the disclosures. Inspection reports, covering any and all inspections you've done on the home and property (home, pest, pool, etc.) and the results of said inspections. Offer and counteroffer forms, which your agent should provide.
After closing the sale, you'll need: The closing statement, which shows how much money you made from the sale (what the buyer paid for the house, minus the costs of selling your home).
For more information about selling your home and a fast CMA , call Compadre Brokers at 760-385-8660.