10 Step Home Buying Solution
Buying a home in today's market can seem like a big problem even if you've done it before.
Solutions to big problems are just a bunch of small solutions put together. By breaking the the process down into steps and components, the big picture becomes easier to see, understand and manage.
Solution One: Know Your Credit - Get It in Shape
Getting your credit built up to buy a home is not a fast process, but there are little things you can do that will make a huge difference. The first thing to do is to check your credit and your scores. You are entitled by law to receive one free credit report every year from Annualcreditreport.com. We have a long lending history and suggest you do more. Create a premium account with one of the major credit reporting agencies. The minimum monthly cost is worth the improved access; allowing you to see complete scoring details and how trended data is shown. More importantly, you have access to quickly correct any errors, manage disputes and even report accounts that have been recently paid. All factors that may influence your loan. Pay off small credit card balances and reduce credit card debt as much as possible. $100 in credit card payments can make the difference in qualifying for a loan.
Solution 2: Do the Math; How much home can you afford?
We make it easy to figure out how much you can afford.  We will be glad to talk to your about your mortgage budget. Whether your are buying a luxury home, your retirment villa or your first manufactured home, know your budget. How much will you need for a down payment? What is it going to cost you to move? What about closing costs? We provide buyers with accurate information on day one. Use our Mortgage Calculator.
Solution 3: Get Pre-Approved
"We Mean Really Pre-Approved." It's easy to get pre-qualified. Years of experience has shown us that pre-qualification letters are not worth much and won't get you very far in the market. Once you've done the math and know how much home you are going to buy, convert that Pre-qualification to a Pre-Approval. You should have your loan underwritten either through an automated underwriting system or even manually depending on the type of home and loan program you choose.
Take Your Pre-Approval to the Next Level - Apply online at Compadre Mortgage
When you received your Pre-Approval, there was a list of conditions you probably looked at once before you started house hunting. Stop and read it. Understand the conditions. Then have everything submitted and reviewed by an underwriter. Many buyers don't realize this is an option. The number one cause of "surprises at closing" is not from lenders.  It's buyer's that didn't take care of the loan details up front.  
You will have to provide updated information before closing, but it will be a huge stress reliever having the heavy lifting on your loan out of the way. You will feel like a Power Shopper and sellers will love you. 
Solution 4: Find Your Home
You've probably already done this, but if not, lists are great when you are buying a home. How many bedrooms and baths do you need? What features are you looking for? Do you need a lot of storage are you de-cluttering? What about kids, pets and schools? Looking for a gourmet kitchen? Thinking Buy and Remodel? Of course, location, location, location.
We've made it easy to search San Diego Homes for Sale. Complete our VIP signup once and search until you find homes you are interested in. Save your search and you will be notified when that listing changes and will receive email updates when another new listing matches your search. 
Solution 5: Negotiate Your Purchase
Once you've found your new home, we'll help with your offer. Before you commit, we complete a comparative market analysis of the property using the best tools available. We want you to be fall in love with your new home, but our lending background has conditioned us to be objective about home valuation. You will appreciate that.
Most sellers price their home slightly above market evaluation. They expect some negotiation on price, but your offer should be consistent with similar sales values across the market. Don't submit low ball offers. You will waste time for you and your agent and will insult the seller. You may not even get a counter offer. Work with your agent to establish an understanding of the market and take the time to get to know relevant recent sales you can use for comparison. You will appreciate our objective view here too. 
Solution 6 (Big One):  Purchase Agreement
Once your offer is accepted, escrow instructions are created based on your contract and escrow is opened with a close of escrow date set. Escrow will receive your earnest money deposit and will be responsible for any receipt or distribution of funds for your transaction. Escrow agents are the unsung heroes of the industry and do a lot of work behind the scenes. They will request tax clearance from the county, check for liens and encumbrances and will provide title search for manufactured homes or title policy for any real estate transaction.
You will be glad your loan paperwork is already done. 
Solution 7: Inspect | Appraise
Make you you understand everything at this point (also a good time to think about that loan lock..see below)
This is your opportunity to get to know your new home. The seller will provide a transfer disclosure statement that will list items noted on their home inspection and your agent will do the same.  While most agent inspections are good, they are not professional home inspections.  A quality home inspection is essential. Interview two or three and ask about fees and what they look  for. Your agent is certain to have a recommendation.  Depending on the type and age of the property a pest inspection, electrical and plumbing inspection may be needed.  
Once you review all inspections, there may be repairs that are needed.  Some may be essential by building code. Other repairs may be needed just to make the home as represented. Your agent will guide you through this process. Remember, this is a negotiation buyers that are too picky are often viewed as difficult by sellers. Be reasonable with your request. 
Solution 8: Lock Your Interest Rate
This is the time to finalize all your loan details and get final figures from escrow. 
Solution 9: Walk Through
Time to verify any repairs that have been agreed to, make any final measurements and get ready to move in. 
Solution 10: Close and Move
Closings are fast and easy. Your escrow company will send a mobile notary to you for signing, including your loan documents if you are obtaining a mortgage. Once the loan is funded by your lender and your deed is recorded, we say Congratulations!
Contact us to get your home buying process started Today.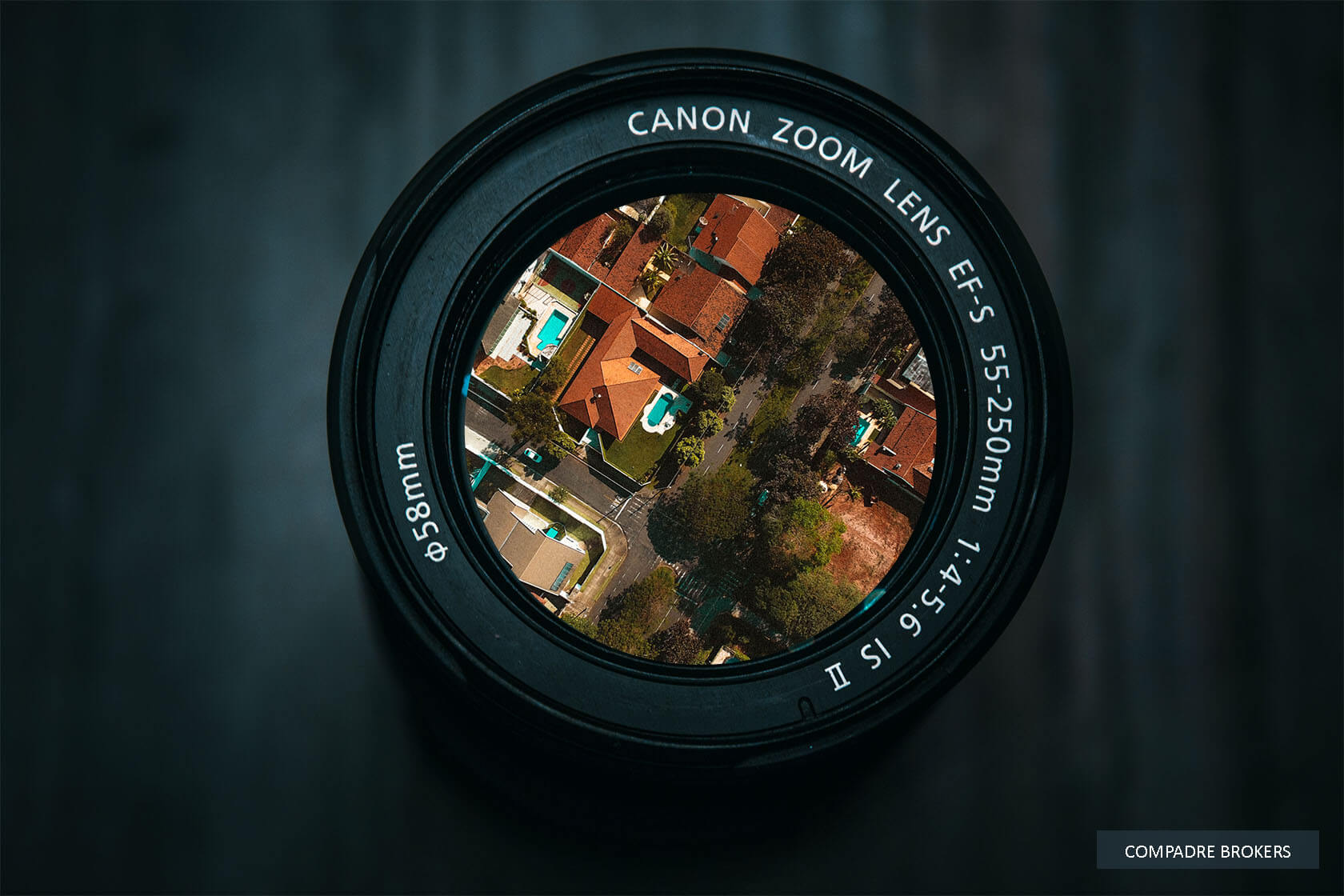 market snapshot banner
Compadre Brokers
Market Snapshot