Compadre Mortgage - Full Circle Mortgage Lending
Big bank products and mortgage technology by a broker with a fast and friendly small ball approach. 
The decision to invest in a mortgage operation for Compadre was actually made long ago. It's simply the final piece of business plan developed by a lifetime producer, sales and operations specialist. Crafted with a 25 year understanding of the market and the systems that make it tick, Compadre Mortgage adds incredible value to our business. We are pleased to formally introduce Compadre Mortgage. 
We offer a full suite of residential mortgage products from affordable government guaranteed loans to Jumbo products.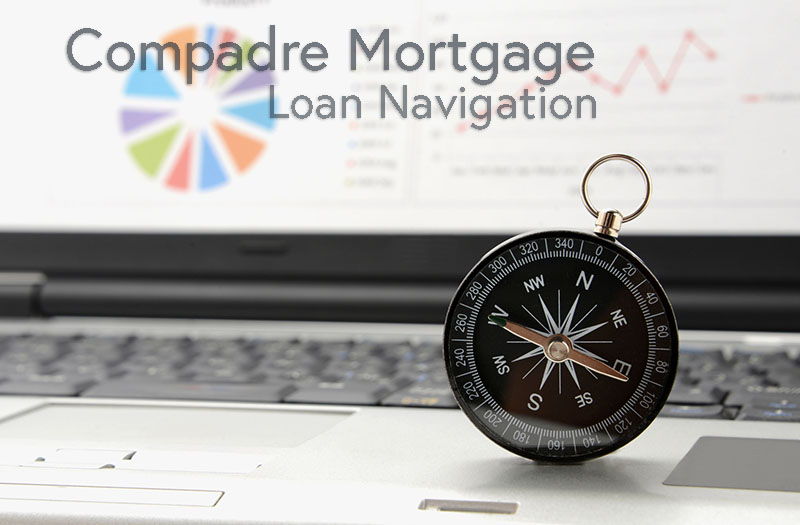 A fully integrated Point of Sale system makes loan application and management easy for our clients. Track your loan progress and even upload documentation from your smart phone.  
Integration and Timing
We can typically complete initial Fannie Mae Desktop Underwriting in house in one day.  Merging the home and loan process allows us to react to client needs faster with more transparency. Reducing offer to close times is always a winning buy or sell strategy. 
Coordination
Purchase transactions and mortgages are complicated. The number one complaint in the industry is lack of coordination and communication between lenders and agents managing  the transaction. We eliminate the problem and have a goal to provide you with a truly stress free transaction.
Negotiation 
An understanding of transaction mechanics allows us to utilize our negotiation skills, financial tools and market insight, all to our clients benefit. 
Financial Benefit 
The benefits for buyers are obvious. Merged sales and finance takes a link out of the chain. Loan pricing and lock timing is coordinated in house.  The level of communication between they buyer and  the agent in a direct lending transaction is a real difference maker.
Sellers gain from our combined product approach too. As lenders at heart, we believe financing drives all markets.  Buyers with financing bring higher offers on average. Approximately 60% of last year's buyers used conventional financing. Our skill at evaluating, cultivating and producing qualified buyers becomes valuable to sellers we represent. The ability to control the financing on the sale of your home allows us to create winning sales structures.
Government Products
Government Purchase and Refinance
In house underwriting for FHA loans to 620 credit.
FHA 203K purchase and remodel.
2.5% Down payment assistance program
FHA One Time Construction Loan
VA loans for our past and current military clients. 
Conventional
Conforming Fannie and Freddie 
Home Possible
Fannie Mae Purchase Renovation
Jumbo to $2,000,000
Non QM Now Program 
Processes & People
Easy access systems and better communication. Professionals that love what they do.  Learn more or apply online at https://cbmloans.com